Veterinary students, veterinary technician students, veterinary academics/faculty, and veterinary military (active or veteran) are eligible for complimentary VETgirl ELITE memberships (as outlined on our Pricing page).
To apply, please click the JOIN VETgirl button on the top right of the website (screenshot).
Select the ELITE Single Membership option and then enter your registration information below.
If you select one of roles listed above AND/OR active military or veteran, you will be eligible for a free membership: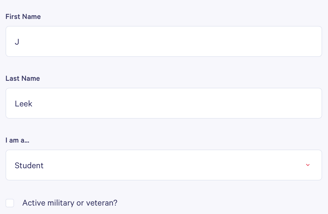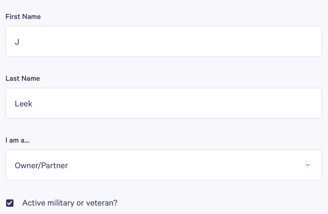 On the next page, you will be prompted to upload any documents that will help us to verify your classification: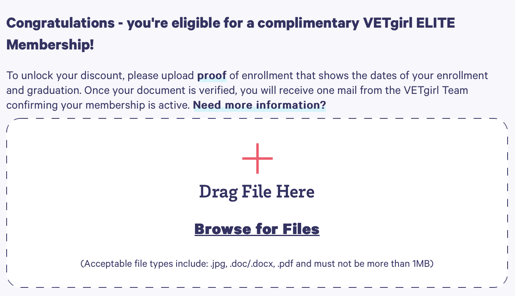 Examples of approved uploaded documentation can be found here.
Veterinary students and veterinary technician students must upload document(s) that show BOTH active enrollment AND graduation date. If the appropriate information is not provided, the application for complimentary membership will be denied.
If you are a Penn Foster student, please take a screenshot of your program expiration date seen in the examples about and submit as documentation.
After you upload your document, click Next to proceed through the remaining steps of your account registration.
Upon completing registration, you will be automatically assigned a Basic membership, with ELITE status pending.
Within 24 hours (in most cases), your application for complimentary membership will be reviewed, and if accepted, you will be notified via email that your account has upgraded from Basic to ELITE Single status.