Received an assignment? Lucky you! Find out how to manage and complete your assignments.
Team Assignments allow you to learn with your team, and since your Team Organizer is the one making the assignments, you can be sure that the content will be relevant and applicable to the work you do together.
I received an email that I've been assigned CE. What now?
The email you received contains a link to the assigned content, the date the assignment is due, and a link to your My Assigned Content page, where you can see all of your open and completed assignments.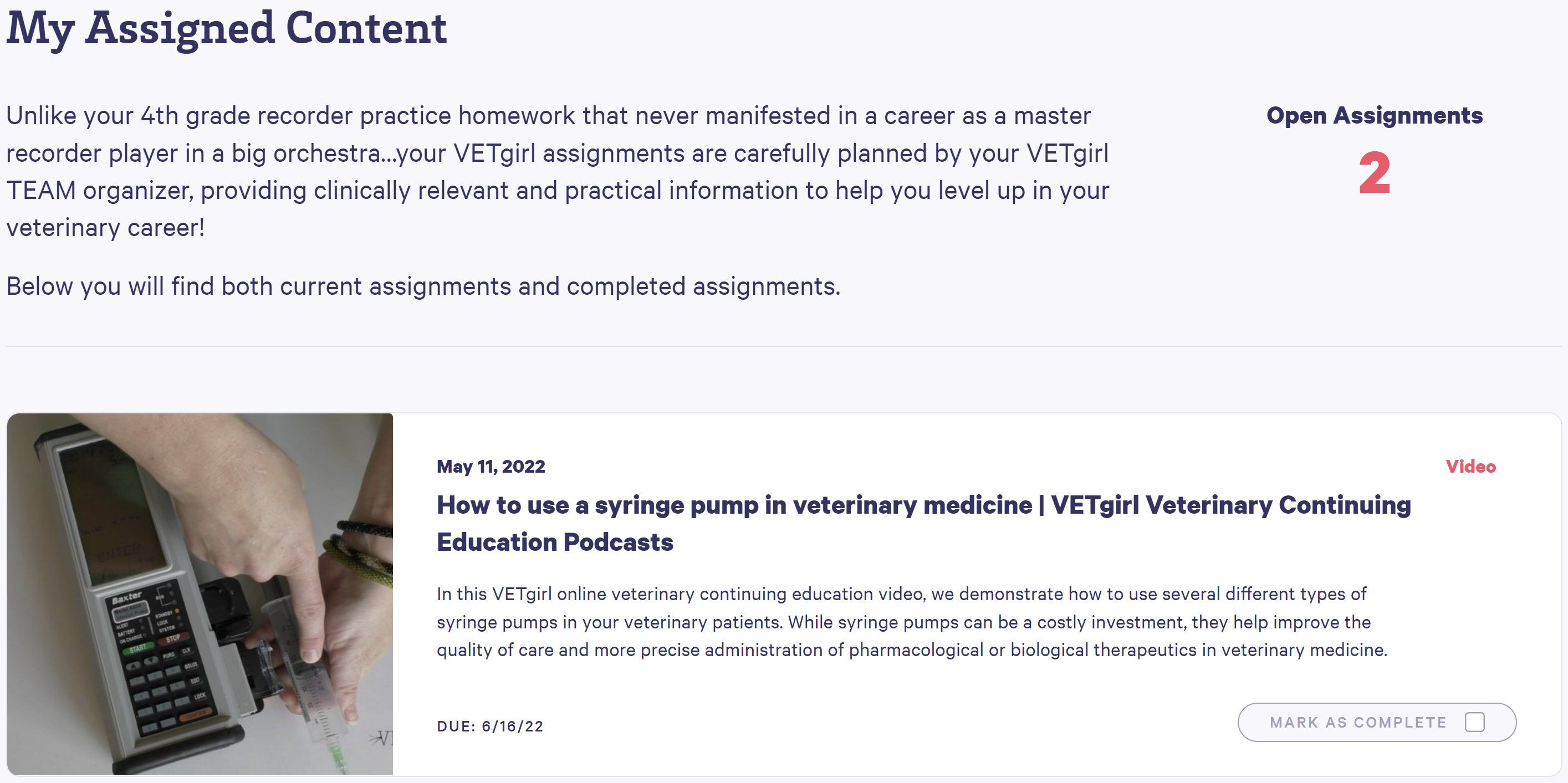 To dive in and get started on your assignment, simply click the link for the assignment from your email or your My Assigned Content page.
Complete the assignment just like you would any other CE:
For an On-Demand Webinar, Real-Life-Rounds, or Podcast assignment, you will have to pass the associated quiz in order for the assignment to show as completed.
For a Live Webinar or Real-Life-Rounds assignment, simply watch the webinar at the scheduled time, and then mark the webinar as complete on the webinar page or your My Assigned Content page. (NOTE: the VETgirl team is actively working on this becoming an automatic process post LIVE content completion)
For a Video or Blog assignment, watch or read the content, and then mark it as complete on the content page or your My Assigned Content page.
Once you've completed an assignment, you'll see that assignment appear at the bottom of your screen with a checkmark, and your number of open assignments will update automatically. Your Team Organizer will also be able to see that you've completed the assignment.