Creating an assignment is as easy as accessing the VETgirl CE library! Find out how to create and edit assignments for your team.
What kind of content can I assign to my team?
The sky is the limit! Any content from our library (on-demand and live webinars, videos, real life rounds, podcasts, blogs, etc.) can be assigned.
How do I create an assignment?
Navigate to the library and search for the content you'd like to assign.
Click on the content title to open the content page.
You'll see a button labeled Assign This + -- click that button to open the Create Assignment window, where you'll fill in a due date and any relevant assignment notes.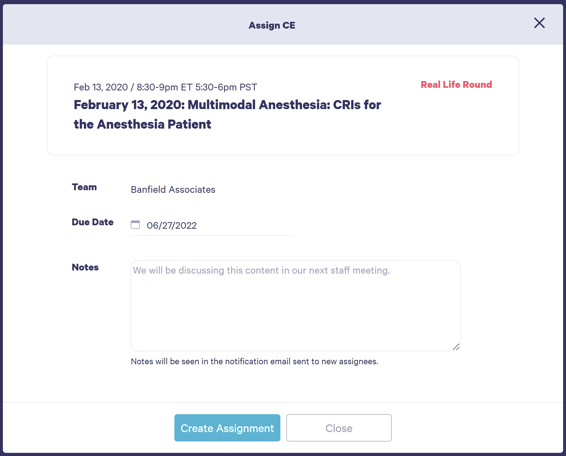 Click Create Assignment. At this point you can add your team members to the assignment or do so later.